Printing
Ever wanted a picture of your dog on a comfortable hoodie? Ever wanted to make your company stand out with professional t-shirts or polos? Or even an embarrassing picture of your friend on a mug? Well, look no further; T-Shirt Time got you! Here's how you can make that happen.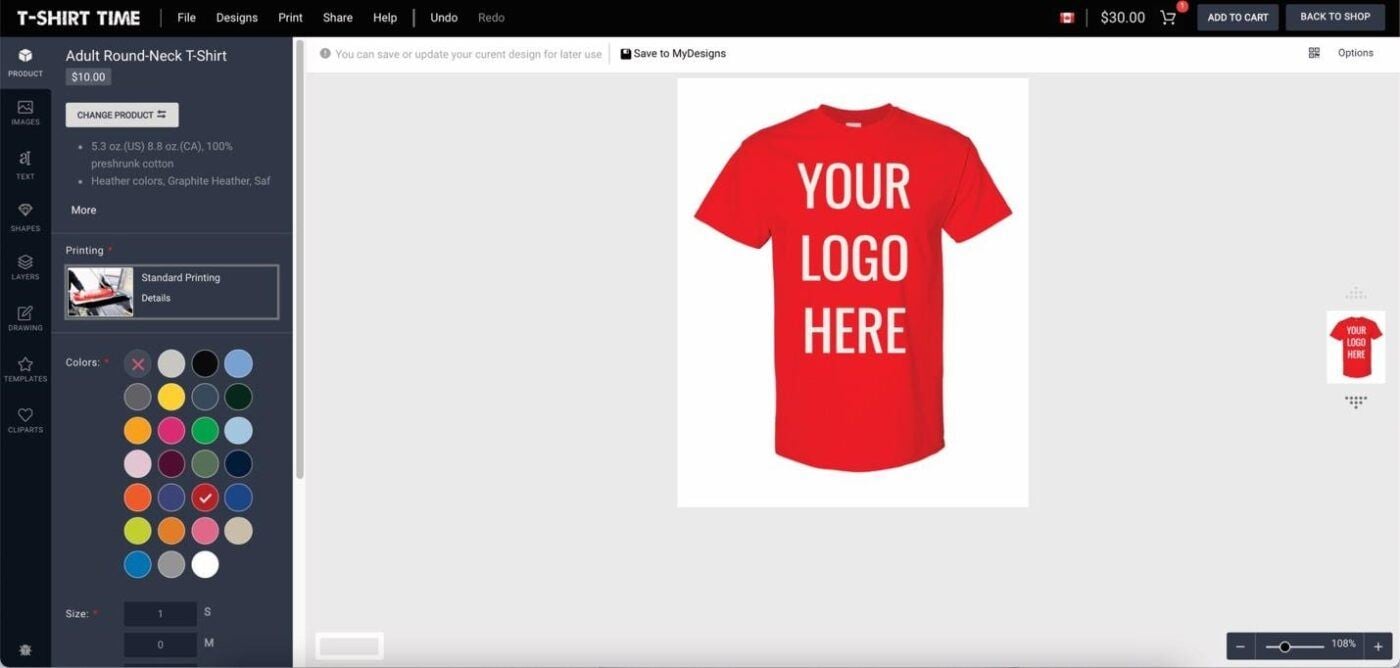 Get started with our easy-to-use Design Tool to create and design your own items. You can upload a logo, picture, or text of your choice.
1. Choose your shirt or accessories.
2. Customize it to your liking.
3. Add to cart and checkout!
We offer regular shipping worldwide or express rush shipping (1-2 business days) all over Canada.
Need help designing your t-shirt and are not sure how to go about it? 
Feel free to come in person to one of our locations and our printing experts will help you create the perfect custom items.  You can also bring in your own piece of clothing and we print on it. You can choose a logo from our in-store collection or let your mind run wild and design your own logo.  
The best part about it is that you will get your item printed on the spot in a couple of minutes!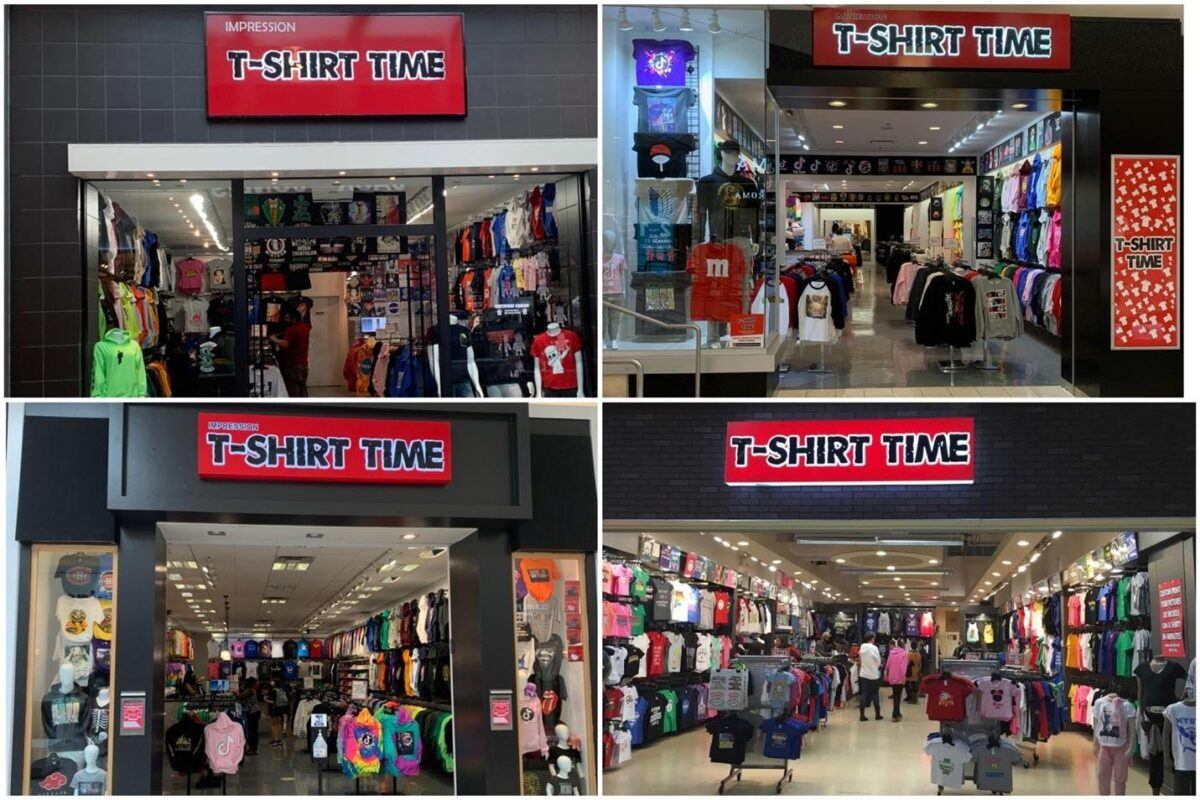 Group and bulk orders are and have always been one of our top priorities. We strive to deliver a stress-free process by offering a quality product, 24/7 customer support, and fast turnaround time (no matter how big the order).  
Take advantage of our bulk order discounts when you order 10 pieces and up. 
Perfect for Customized gifts, Company uniforms, Events, Organizations, Schools, Graduations, Bachelor/bachelorette parties, Sports teams, Birthdays, camps, and more.
Here is a preview of the discounts we offer: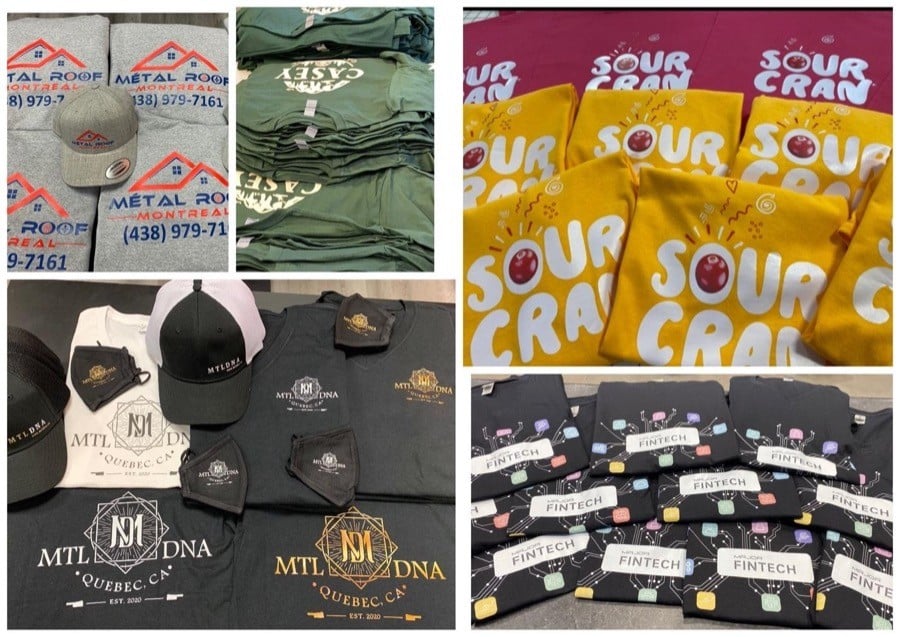 School Uniforms and Teams
We can make your students look good in class, with professional embroidered uniforms. We can also make your team look dominant on and off the field with some custom hoodies or t-shirts.
Our dedicated corporate sales team will make sure to offer competitive pricing to fit the school and team budget.
Starting a new business and need some custom labels? Have a birthday party and need some matching theme stickers? Or just a simple car sticker? 
GREAT. It's STICKER TIME! 
Choose between our regular and premium quality of stickers in the shape of your choice. We also offer group discounts. Ideal for restaurants, water bottles, food packaging, birthday parties, fundraisers, events, and more…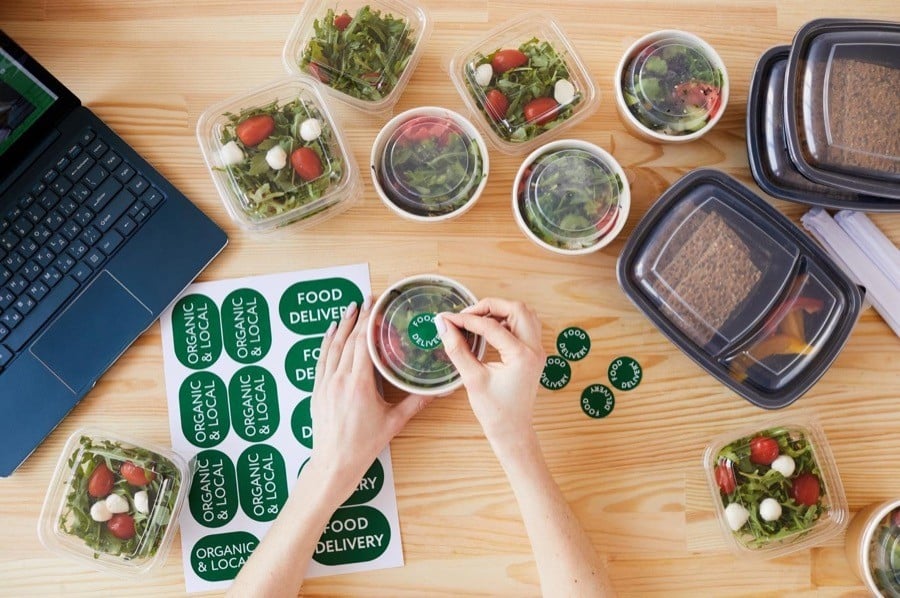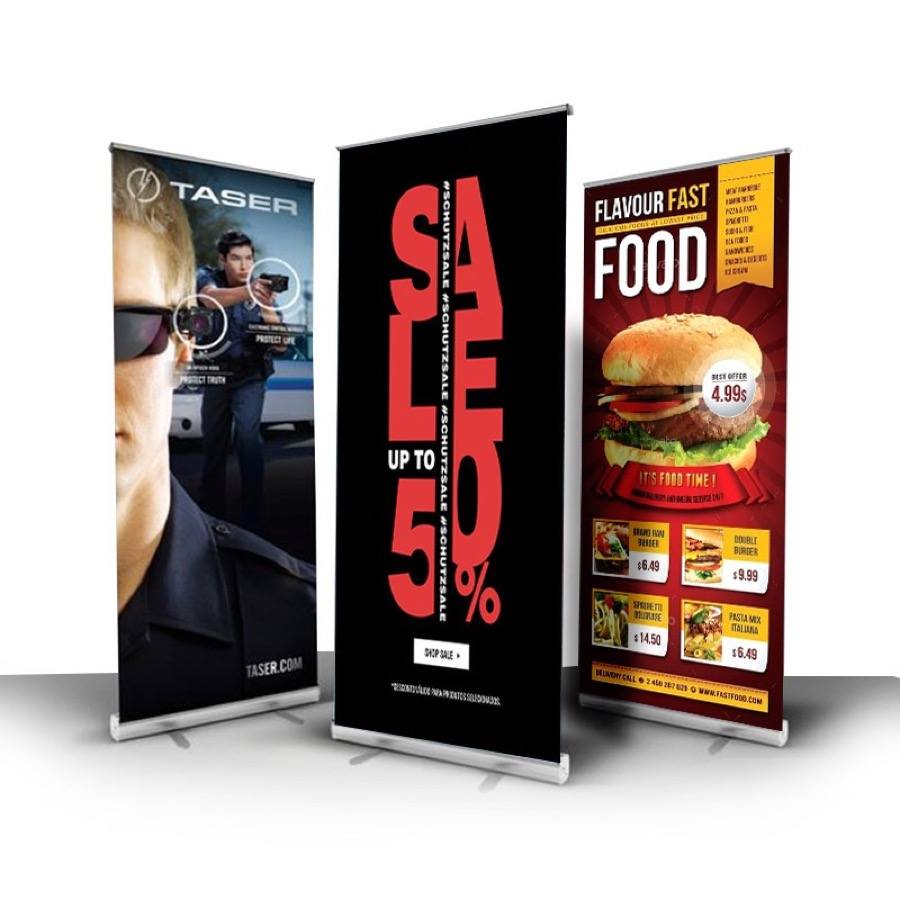 Ranging from fun celebrations such as birthday parties, graduations, proposals, backdrops, engagements, weddings, to specific businesses, personalized banners and posters are a great way to boost visibility and add a personalized touch to any event. 
Businesses love using these for trade shows and storefronts to catch the eye of prospective clients. The best part about them is that they are reusable and durable. 
Heat Transfer Vinyl Printing
This method of printing is commonly used for simple logos and writing. 
Heat transfer vinyl printing is a great solution for super-fast turnaround time. This method is mainly used in-store to ensure our lighting speed on the spot service. Our top-quality vinyl is long-lasting and extremely durable in the wash and ensures that the printed item will last for many years.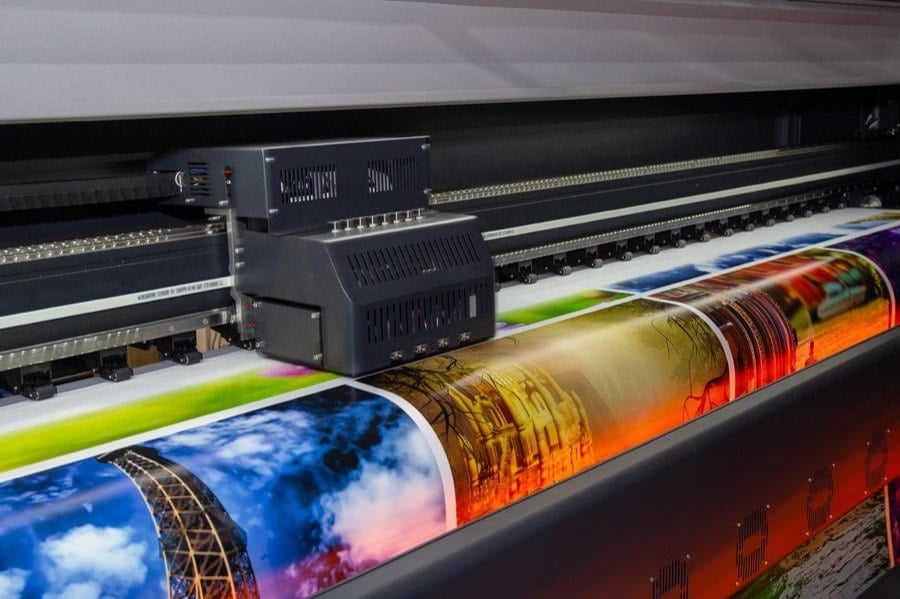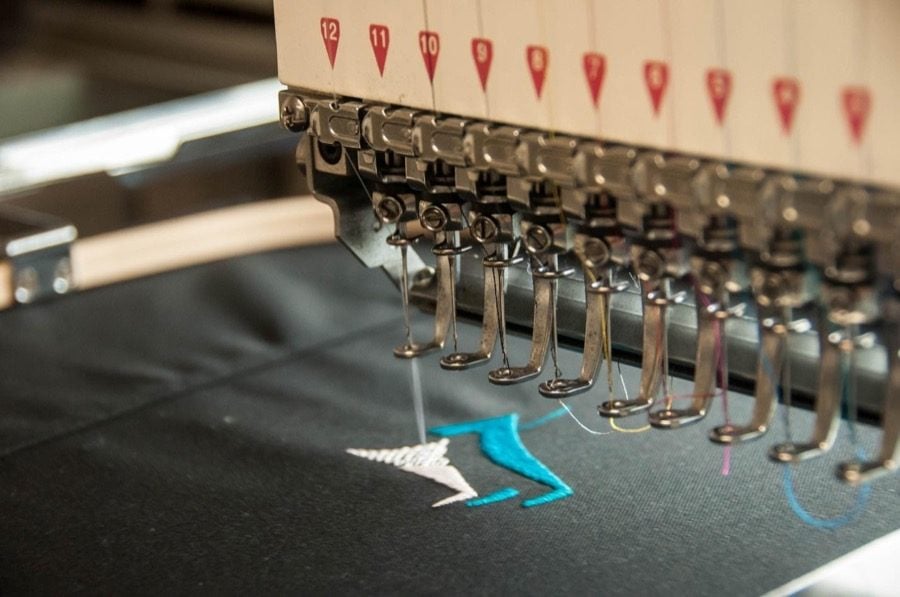 If you are looking to add another level of sophistication to your business, organization, or school, embroidery is the way to go! 
Its professional and clean look will make everyone on your team stand out for the right reasons. Its long-lasting, durable and versatile feature makes it an obvious home run. 
This service is made available upon request and most importantly at competitive pricing.  
To get a quote, please contact us.
Not available in our Ontario stores.
This is the method where anything is possible. No matter how detailed or colorful your artwork may be, silk screen is the way to go. We use top-of-the-line ink to ensure that your item comes out better than you ever imagined!
This is by far our go-to option for big orders so we can deliver them to our clients sooner than expected.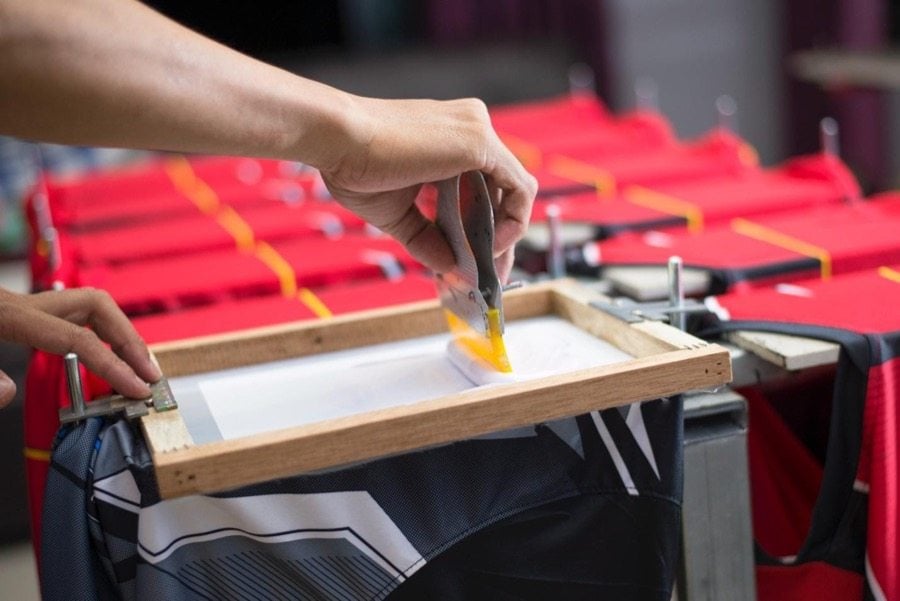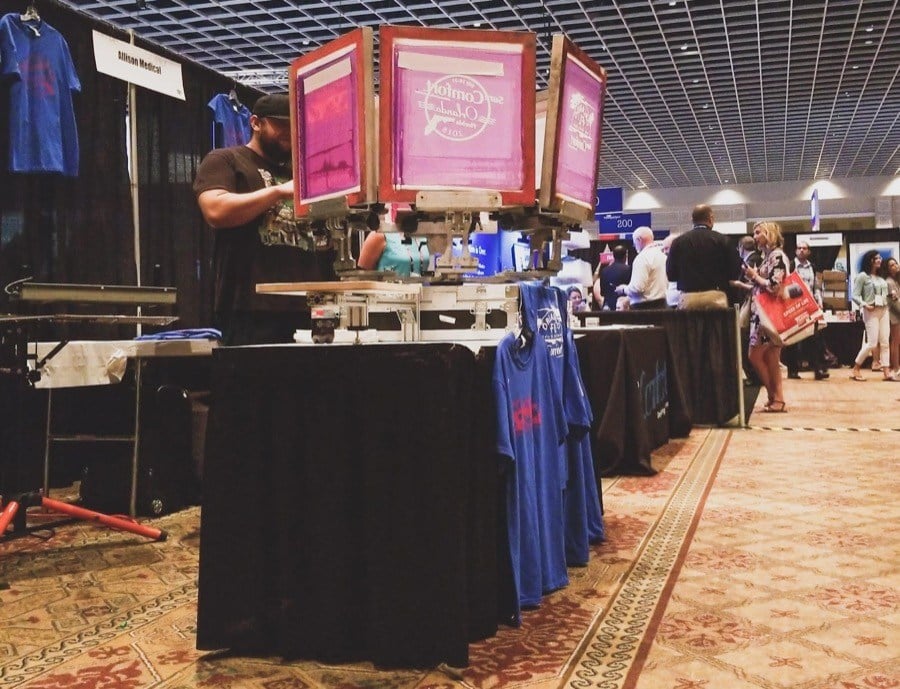 Our mobile event service is a unique way to bring T-Shirt Time to any event or party you may be organizing. Our team of printing experts interacts with your audience and engages them in the printing process. 
Perfect for birthday parties, weddings, corporate events, Christmas parties, bar mitzvahs, and much more. We can confidently say it will be the center of fun and attraction hands down! 
We take care of the entire setup (equipment, truck, staff, and merchandise). Whether it's indoor or outdoor, we bring the entire setup to your event worry-free!
To get a quote, please contact us.